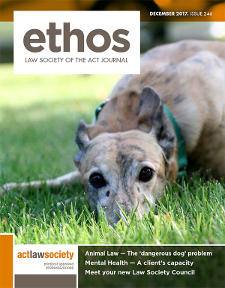 DANGEROUS DOGS:

A HUMAN PROBLEM
Anne Greenaway
When it comes to legislating against dog attacks, the focus should be on dog owners, not dogs. It is the attitude of the owner rather than the dog's behaviour, breed or temperament which most strongly influences whether a dog is most likely to be involved in an attack.
Dog attacks in the community often evoke an emotional response from members of the public and politicians alike. For example, in Victoria in 2011, following the tragic death of Ayen Chol, the government bought forward proposed legislation with more severe restrictions on American pit bull terrier and crosses purportedly to lessen dog attacks in the community.
Morrie P
Narromine NSW
My cattle dogs were seized by council and later declared Dangerous. Anne understands the love people have for their dogs and genuinely cares about you and your dog. My dogs are home now, the dangerous dog Declaration was revoked and Anne has educated me with regards to responsible dog ownership and put me in contact with a great dog trainer. Anne is an extremely skilled legal expert in her niche area. She was persistent and never gave up and I am very happy with the result. I could not have achieved this result without her help.
Narelle, Victoria
Anne was great to deal with, she's very knowledgeable – this is her chosen field after all, but she was also great support for me in a desperate time.  Although I made some inquiries with a local Solicitor, they didn't have the expertise that I needed.  I'm in country Victoria and even though Anne's base is not in the same state, she was contactable via telephone and email for the duration of my case.  We shared many phone calls outside the standard 9-5 working day as I was working those hours.  Anne and I worked together and she supported me in discussions with the local Council as well as making an application to appeal the Dangerous Dog declaration to VCAT, which to my great joy, we were successful with!  Anne assisted with my required appearance at the local Magistrate's Court and was such a wealth of information that I can't thank her enough for everything she's done for me.  My best friend Lizzie definitely wouldn't be with me today enjoying her current lifestyle without Lawyers for Companion Animals.  I highly recommend Anne's services for anyone who needs legal information and assistance relating to any animal matter.
Mick Collins


All Over Staffy Rescue Victoria
Anne Greenaway of Lawyers for Companion Animals (and her barrister) represented us in a high-profile, complex case involving a lady from Queensland taking legal action against our President in an attempt to get her dogs back (that had been lost in NSW). The dogs ended up in a local NSW Council pound and were transferred, to an NSW rescue group who later transferred them to All Over Staffy Rescue (AOSR). Having legally acquired these dogs AOSR rehomed these dogs. The stress of being taken to court was overwhelming. If we lost it could have badly impacted all rescue groups across Australia.  Rescue groups would close their doors for fear of being sued. We ended up getting a getting a fantastic outcome with the plaintiff discontinuing the action against Mick and All Over Staffy Rescue. Anne was absolutely amazing and did her job brilliantly. We could not have asked for a more passionate, supportive and professional lawyer who was across all the legal issues and who was always contactable by phone, email or text and kept us updated every step of the way.